Effective communication
---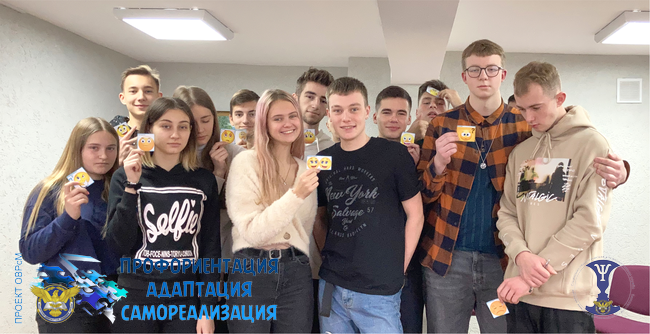 Within the framework of the project «Career advice, adaptation, self-realization» on 17 November teacher-psychologist of the Department of Educational Work with Youth Larisa Sazonova held a cycle of trainings "Psychology of conversation" for the first-year cadets of П120 study group .
The purpose of the training was to develop skills for productive communication. To achieve this, the participants were offered games and exercises to develop communicative competence in interpersonal relationships.
Thus, with the help of the exercise "Discussion", directed at forming of paralinguistic and optokinetic communication skills, guys improved the understanding of communication partners on a non-verbal level.
In the final part of the training, a feedback exercise was performed and the experience gained in the group was analyzed.
---
Information prepared by:
Larisa Sazonova, teacher-psychologist of the Department of Educational Work with Youth
To main