Six Reasons Why Aviation Academy Students Choose sport
Now we are young and healthy. But we want to stay that way forever- and tomorrow, and the day after tomorrow, and in years. Regular physical education and they strengthen the mind and body through sports, prevent many diseases, preserve health and performance for many years.
Life is a movement and a constant change of activities. When we spent the day in classrooms or at the computer, and we're very tired, loading the brain, it is the evening intense workout that helps to remove fatigue. Do not believe? Give it a try.
We do not want to lose opportunities because of laziness and disorganization that life gives us. And one of the best ways to learn self-discipline is regular exercise. Habit of doing sports helps us to plan our daily routine and not waste time. Go in for sports and soon you will see that wake up every day by the first call of the alarm clock or, for example, to arrive at the meeting on time, will cease to be a problem for you.
With the help of sports, we make our day full and do not leave there is room for boredom, bad mood and depression. Sport gives us the pleasure of owning your body, self-confidence and the joy of movement. When you have nothing to do, you aimlessly examine other people's posts in social networks or "jammed" stress, try to play sports with us and make sure it's a great alternative and a guarantee of good mood.
Sports expands the boundaries of communication. In the gym you can always meet like-minded and positive people at sports competitions - those who will give you invaluable experience and motivate your personal growth. In addition, sports make people attractive to others. You can find a boy or girl who does not want to be beautiful and like the opposite sex? Do not look - you will not find. But you will quickly find confirmation that strong guys-athletes enjoy well-deserved attention of girls, and slender and fit girls instantly attract admired looks guys.
At the Academy of Aviation, representatives of different peoples of the world are studying. And many of them brought together and made friends sports. Sport is universal language understandable to all people on the planet. This is what unites people and opens the way to their hearts. This is what stops war. We support the main idea of the Olympic movement, which formulated in "Ode to Sport" by a French public figure, teacher Pierre de Coubertin, who revived the tradition of the ancient Olympic Games: "Oh, sport! You are the world! You establish good, kind, friendly relations between nations. You are consent. You bring people together longing for unity. You learn multilingual, diverse tribes respect each other. You are the source of a noble, peaceful, friendly competitions. You collect youth - our future, our hope - under their peaceful banners. Oh sport! You are the world! "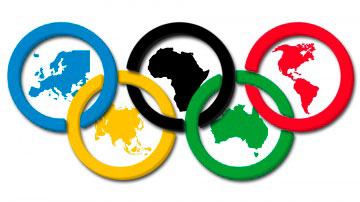 Conditions for playing sports. Sport competitions.
 
The Aviation Academy has created all the necessary conditions for training sports, there is a modern hall for game sports, a gym gym, fitness room, outdoor sports grounds, stadium. Sports objects are constantly updated, their planned reconstruction is carried out.

The Olympic Academy is developing both Olympic and non-Olympic sports: basketball, volleyball, athletics, soccer, futsal, arm wrestling, table tennis and other types.
During the academic year, the BGAA regularly hosts traditional sporting events, including:
tournaments in various sports within the framework of the Republican festival "Week of sport and health";
sports and athletics competitions (Olympiads) dedicated to the Academy Day and the Day civil aviation;
Academy Championships in table tennis, 3x3 basketball, power all-around and others;
Competitions as part of a sports festival dedicated to the Day physical education and sports workers.
Aviation Academy is a full member of the Belarusian University Sports Association, competes Republican Universiade, industry sports days of the Department of Aviation of the Ministry of Transport and Communications of the Republic of Belarus, international sports competitions. In the 2019/2020 school year in within the framework of cooperation with the Kazan Aviation Institute (Russian Federation) 38 Academy athletes for the first time participated in Tupolev Spartakiad of aviation universities in Russia in Kazan.